COVID-19 TEST
Health Canada Authorized COVID-19 Test
Our tests are easy-to-use and the most accurate on the market.
‌92.3% Positive Percentage Agreement (PPA) – Nasal. | 94.3% PPA – Nasopharyngeal
Detect the SARS-CoV-2 viral nucleoprotein in just 15 minutes.
Collect Sample
Insert Sample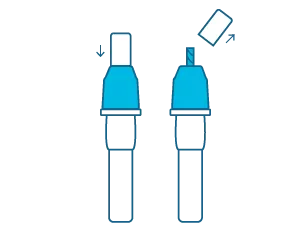 Remove Sample
Drop
ECOTEST ANTIGEN TEST
On Sale Now!
The COVID-19 antigen rapid test device instantly identifies the presence of the SARS-CoV-2 nucleoprotein in a simple nasal swabbed specimen.
Authorized for Professional Use
The Ecotest Antigen test kit has been authorized by Health Canada (IO 321478) for lab-based and point of care testing. Check the authorization status of all tests on the Health Canada website.
Box of 20 tests
Each box includes:
HAVE A QUESTION?
Get In Touch Today